At the June meeting Sew Crazy began a new project to benefit "Cap
the Gap," a non-profit organization whose purpose is meet the needs of
foster children in Carter, Johnson and Unicoi counties. When a child
lives in foster care, the state provides only the basic needs of food and
shelter. Cap the Gap maintains a supply closet of emergency supplies
(clothes, toiletries, snacks) and also provides a ways for DCS staff to
request funds for special circumstances (school activities, Christmas
presents).
Not too long ago Sew Crazy received a large donation of lovely knit
fabrics that we are using to make children's clothes in sizes 3-6 for the
supply closet. Items for both girls and boys are needed.
Please bring all completed items for "Cap the Gap" to the August
meeting, or contact Donna if you need to make arrangements to drop
them off somewhere else.












Our Next Meeting
Saturday, August 20th
10 a.m. to 2 p.m.
at Bethlehem Lutheran Church
201 E. Watauga Ave., Johnson City TN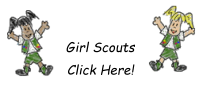 'Cap the Gap' project winding up
Non-profit aids foster children in Johnson, Carter and Unicoi Counties
B
eginners to old pros alike can enjoy the
variety and learn something new, all while
enjoying the fellowship with other sewers. At
each meeting we also share a delicious potluck
lunch that sustains the sewing energy!
T
ake a look through the website to see where
the Sew Crazy sewers have been and where
they're going next. Or better yet, come join us
at our next meeting. We'd love to have you!
W
hether your passion is apparel,
quilting, home dec, crafting or any
other fiber art, Sew Crazy has
something for you -- and a chance for
you to give back to your community
as well.
T
his diverse group of sewers meets
monthly to learn, sew and share their
talents with each other and the
community through charity sewing
projects. CASA, Crumley House,
Wellmont Cancer Center and
Mountain Home VA are just a few of
the local organizations to receive
donations from Sew Crazy.
Where Sewists of All Ages, Interests and Skill Levels are Welcome!